2023 Partners for Progress Conference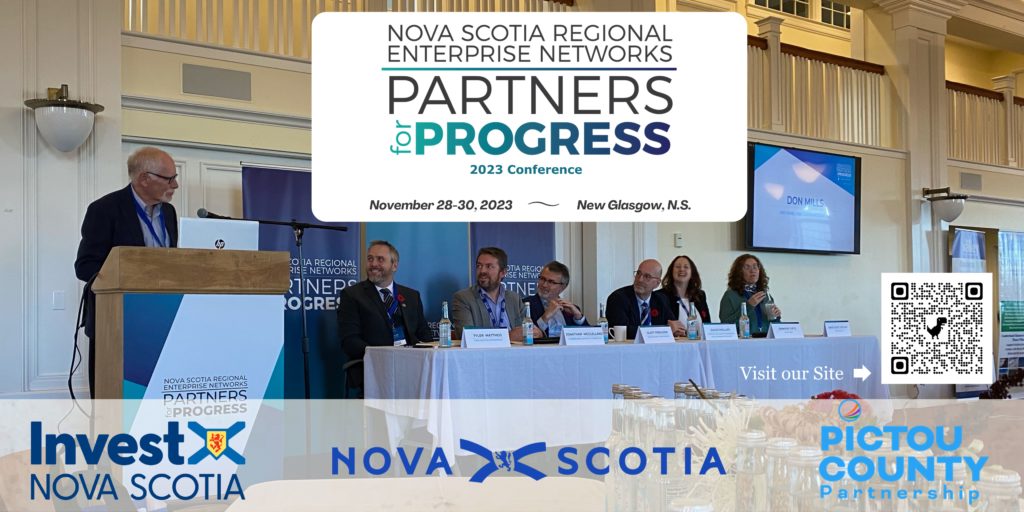 The Partners for Progress conference is held annually with a focus on bringing together leaders and employees across all Regional Enterprise Networks, as well as partners, stakeholders, and rights-holders from across the province.
This year's conference is being held in November 28 – 30th in New Glasgow, and hosted by the Pictou County Partnership.
"The Pictou County Partnership is honoured to host the annual Partners for Progress Conference," said Scott Ferguson, President & CEO of the Pictou County Partnership. "The 2023 conference will help support economic development throughout the province by bringing the Regional Enterprise Networks, other stakeholders, and community members together for conversations surrounding a diverse spectrum of topics crucial to the growth and prosperity of our rural communities."
This year's conference promises engagement and excitement with a terrific lineup. Among the three-day agenda, notable speakers include the Honourable Tim Houston, Premier of Nova Scotia; the Honourable Sean Fraser, MP for Central Nova and the Minister of Housing, Infrastructure and Communities; and Ava Czapalay, Deputy Minister of the Nova Scotia Department of Labour, Skills and Immigration.
To learn more about the speaker lineup, panels, and to register visit https://partnersforprogress2023.my.canva.site/.