Cumberland County shows there are plenty of jobs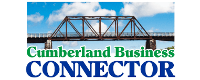 Source: Saltwire.com: Aug 31, 2020
AMHERST – The grass is not always greener on the other side.
It's an old adage, but one Cumberland County business leaders are trying to get through to their employees and those who may be entering the job market for the first time.
Several manufacturers in the county have joined forces with the Cumberland Business Connector to produce a series of videos to be used to recruit and retain employees.
"It's a big challenge. We have positions here we're having difficulty filling and it's a problem many businesses are facing," Lauren Dolan, marketing manager of Waldale Manufacturing in Amherst's industrial park, said. "It's extremely difficult to find people, especially in the mid to senior levels."
Waldale Manufacturing produces licence plates that are shipped across the continent and to markets around the world. The Amherst facility has about 60 employees. There are another 40 or so at a plant in Portland, Ore.
She said the company has had an accounting position open for nearly six months without any success finding the right candidate. There hasn't been as much turnover in production staff, but when there is, it is sometimes difficult to recruit new employees – just as sometimes it's hard to retain staff.
"When we are looking for people to replace those who leave, or are increasing production, it is extremely difficult to find people," she said.
One of the barriers employers are trying to overcome is convincing the workforce locally there are jobs here instead of driving to Moncton, N.B. or Truro.
"People may not think there is a position for them, but there are all sorts of positions available," she said. "It may be the small town belief that those jobs aren't here when in fact they are."
Dolan said the video presented a unique opportunity to get a message out to potential employees and it was offering the program at no cost.
"It was a tremendous opportunity," she said. "We're all looking for people from the same talent pool. For us, it was an opportunity to reach out to these people and tell them what Waldale's all about.
Dolan has seen the finished product and she's very happy with it, adding the quality of work by filmmaker Patrick Manifold is second to none.
Jonathan McClelland, CEO of the business connector, said the project served two purposes. Along with recruiting and retaining workers, McClelland said another goal is to promote businesses that have flown under the radar.
"We want to let people know, whether it's youth in school or people from away, the type and variety of jobs we have in Cumberland County," he said. "We can't take everyone on a tour of the companies so we did a series of five-minute videos that highlight the company and the skill sets required in those companies."
McClelland said others have done similar projects in the past, but the Cumberland County videos are different in the level of detail and leaning more to the medium and larger businesses that have a bigger impact on the economy.
Businesses featured include: Waldale Manufacturing, Bradean's Tool & Die, Mansour's Men's Wear and Emmerson Packaging in Amherst as well as Maritime Pressure Works and Surrette Battery in Springhill and Doug Bragg Enterprises in Collingwood.
"The plan is to release them over several months and to have them available online and to be available to guidance counsellors to show students," he said. "It would also be available on social media in case there's someone out there who wants to move here or come home to work."
One of the project's goals is to let people know their options as they exit school and enter the workforce or are considering what post-secondary training they need. The hope is to reverse the brain drain and educate young people that some of the best jobs don't require four years of university but can be attained after apprenticeship programming through NSCC.
Another benefit, he added, is the videos not only get the management perspective, but also features employees.